Hi guys
Today we will review the Survival Masterplan by Scott Rogers. For your convenience, we will start with some basic details and information about this survival course, continue with a detailed section about its pros and cons, and in the final part emphasize everything that we believe you should take into consideration when making your final decision regarding Scott Rogers' guide.
First of all, let's understand what "Survival Masterplan" is all about…

What Exactly Is The Survival Masterplan

?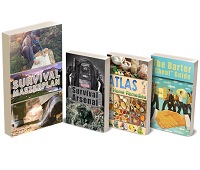 Created by Scott Rogers, a survivalist, the Survival Masterplan (also known as the Survivor Masterplan) is a 179-page guide that will teach you different tips and techniques on how to survive and thrive after an EMP (Electromagnetic Pulse) or HEMP (High-Altitude Electromagnetic Pulse) attack.
In general, this guide will help you with the following things:
– Have a steady supply of food and water during a disaster.
– Make sure that you and your loved ones are safe from robberies, assaults, and murders.
– Establish reliable ways for communicating with your loved ones.
– Find and join forces with other survivalists.
– Determine the dangers lurking in the wilds.
More specifically, here are some of the main topics discussed in the Survival Masterplan program:
A detailed discussion on EMP (Electromagnetic Pulse)
How to make your own radio out of scrap materials
How to make a Faraday cage, a container used for protecting your electronic devices
A list of items that you need to store in your Faraday cage
15 items that you need to include in your bug-out bag, which is a large survival kit that contains all the essential items you're going to use after a disaster
A list of items that you need to have within two weeks post-disaster
How to find, gather, and store food
Steps for different types of food canning
How to make your own wooden stove at home
Different ways to cook your food without using modern kitchen appliances
How to use animals, insects, and plants to find water in unexpected places
Other methods for gathering water, as well as instructions on the proper way of decontaminating any source of water
A list of plants that are safe and dangerous to eat
Tips on choosing the best transportation to use in case of an EMP attack
How to build your own solar panel system, wind turbine, and human-powered generator
Detailed instructions and factors to consider when building your own post-disaster shelter
Aside from the main guide, you'll also get three free reports: "The Barter Cheat Guide", "Atlas of Home Remedies", and "Survival Arsenal"…

The Pros And Cons Of The Survival Masterplan
The Pros
It's Comprehensive
The Survival Masterplan covers almost everything you need to know in order to be prepared during a disaster, such as an EMP attack. It discusses in detail about urban warfare survival tactics, food and water stockpiling, DIY shelter, list of essential medicines for survival, protecting and choosing electronic devices, and so on.
It's Simple to Understand
Scott Rogers arranged his thoughts well, and the instructions in the Survival Masterplan are organized and detailed, complete with images. It's safe to say that even a teenager could implement the tips without any problems.
We must admit that there are some parts that we find quite boring. However, this is not really a major drawback for us.
A Good Survival Guide for Beginners
Seasoned survivalists may pick a few interesting points from this guide. However, it's best suited for those individuals who plan to start or are curious about prepping. It contains lots of useful information that you could use in different disasters, not just an EMP attack.
60-Day Money Back Guarantee Is Available
You have two whole months to read and implement Scott Rogers' Survival Masterplan. If you're not happy with it for whatever reason, you can simply email him and his support team to request for a full refund.
This makes the Survival Masterplan a risk-free choice…
The Cons
When Will This EMP Attack Happen?
Is this guide even relevant? Your family, friends, and neighbors would probably think you're crazy for prepping for an impending EMP attack, which might not happen in the near future.
Well, it's important to know that EMP attacks happened before. For instance, on July 9, 1962, streetlights stopped working on the Hawaiian island of Oahu after an electromagnetic pulse caused by the explosion of a thermonuclear weapon hit them. You can easily research about this, and other EMP attacks, through Google.
Videos Would Be Nice
This is not a dealbreaker, but it would be great for Scott Rogers to have videos to accompany the text guide. Perhaps he could personally demonstrate some of his survival techniques, so it would be easier for people to learn how to do them. To be fair, Scott did provide a few YouTube links for the readers' reference.
Available as a Digital Copy Only
As of now, the Survival Masterplan is available as an eBook, which is portable and allows you to print as many copies as you want. This might prove to be a disadvantage for people who prefer a physical book, perhaps like you…

The Bottom Line
Overall, we think the Survival Masterplan can be a good choice for people who want to try or have just started exploring prepping. This is not for the lazies, and this will require your time, effort, and dedication. Prepping is a continuous process and will only stop once an actual disaster happens.
We must admit that we like how comprehensive this guide is. We think Scott covered just about everything that a person must know in order to survive and thrive during a disaster. Just make sure you actually implement his suggestions to benefit from this guide.
In general, if you don't want to be caught unprepared during an EMP attack (or other types of disasters), or if you simply want to equip yourself with useful survival skills and knowledge, then the Survival Masterplan is a great option for you.
Although the few cons mentioned above, we personally believe that the Survival Masterplan is absolutely worth your consideration. It is easy to follow, reasonably priced, and contains lots of useful information. Anyway, if you're not happy with it for whatever reason, you can ask for a full refund within sixty days…
Well, that's it for this review. Did you find this helpful? We hope so. We wish you all the best 🙂
Jason and Erin